I was fortunate enough to find a nice person who had purchased Jaga-Jaga from GenCon even though he didn't need it. After a few messages, Jaga-Jaga was on its way to me. Only took a week for the parcel to make it across the Atlantic, which is pretty damn fast if you ask me!
After scrubbing the bits with a toothbrush, I started to assemble her. There were no mold lines whatsoever, which is always a big bonus. The pieces fit nicely and I could have gone without any pinning but, as I always do, I pinned all the parts together. Just so I can sleep better.
After I had assembled her I realized how big she is! 67mm from top to bottom. She's even bigger than Maelok, who has been the biggest Gatoman warlock so far! Me likey!
I filled all the gaps with liquid Green Stuff (which sucks but is better than nothing for small gaps) and now she is ready to be painted:
And after a few hours, she looks like this: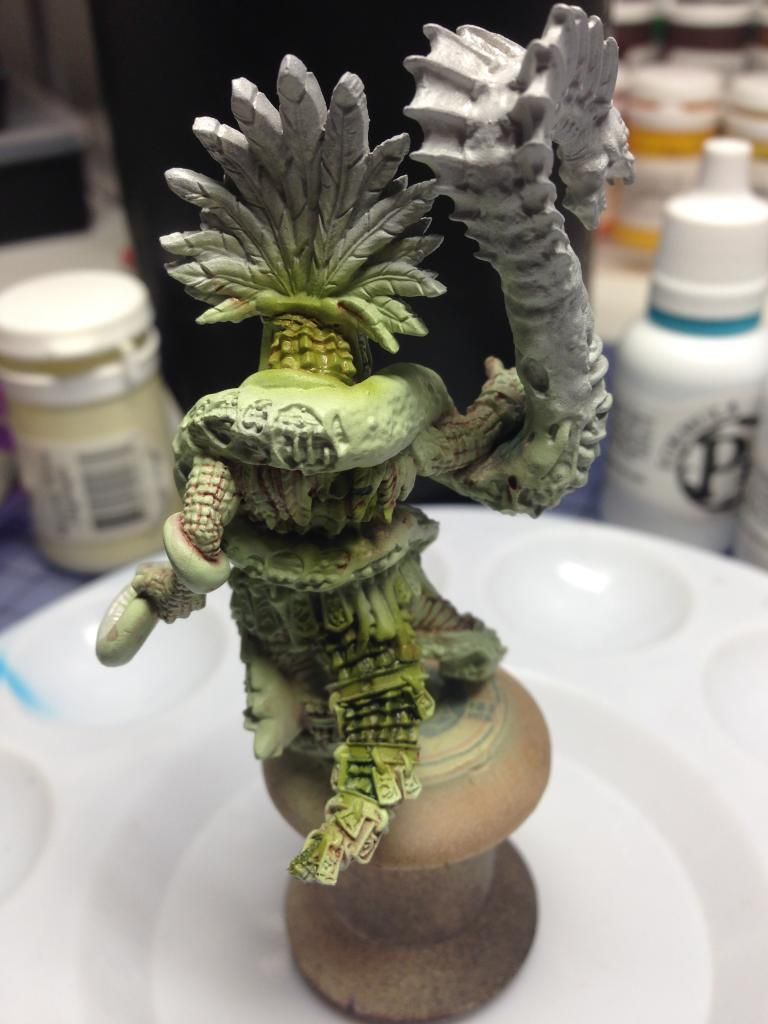 Nothing fancy yet, just a few base colour coats with an airbrush. Since I already have an albino gator, I didn't want to paint her as an albino, but instead went for a very pale green which will separate her from the rest of the warlocks and the albino Gatorman Bokor.
The main colour I used is Vallejo Model Air Duck Egg green. Her belly was painted with a very light brown and the scales on her back were painted dark green. After the base colours I gave them a light wash with P3 Flesh Wash. All skin colours will be highlighted up to almost white so that will (hopefully) give her an 'almost albino' look.