SmogCon 2014 is over.
And it was a lot of fun.
I didn't take part in any tournaments except for the SmogPit casual play thing where you earned points for gaming and could exchange the points for small (or bigger) prizes. My prizes included three key rings and a dozen dice. I just focused on the casual gaming and watching the pros play.
I did, however, take part in the SmogCon painting competition with my Press Ganger exclusive Gorman Di SeaWulfe model.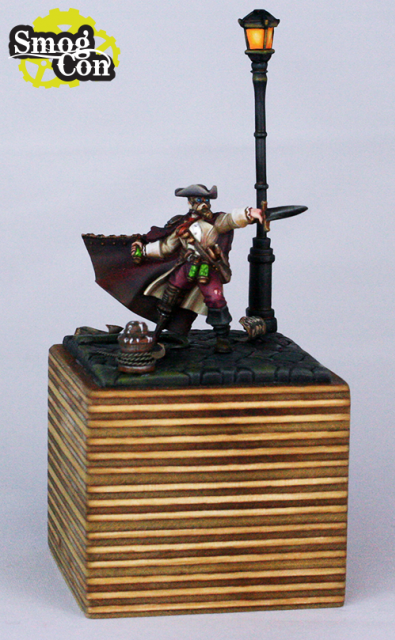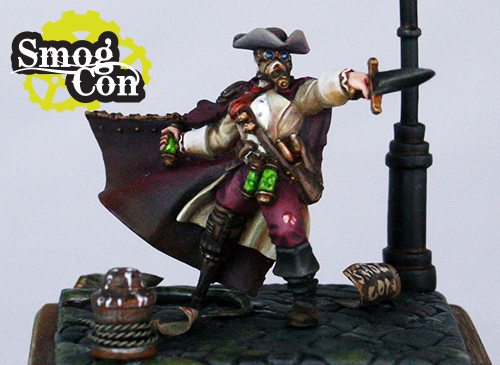 I'm really happy with how the model turned out and to be honest, I think it would have been unfair to the other entries if I had won anything with it. The level of the competition was high, to say the least.
Watching all the other entries and the winning models, I took notes for my entry next year. It seems the judges appreciate extreme highlights instead of the ultra-smooth blending I was trying to achieve. Nothing wrong with that, I'll just have to fine-tune my painting style. Freehand was also another "thing" I noticed. Hm. Another thing to learn.
Well, I'm most likely going back next year for the Golden Thrall coin and perhaps attend a few tournaments. We'll see.